PTM600-S Transportable Wireless Area Gas Detector
PTM600-S can simultaneously detect toxic and combustible gases, suitable for the dangerous or hazardous space, such as tunnels, culverts, storage rooms and other restricted spaces where the air can not be circulated. The system could be easily transport the monitoring and alarms among the monitors or apps, better to know the area situation by sharing gas readings and alarm information and make faster, more informed safety decisions.
When a gas hazard, worker fall, or panic situation occurs causing the instrument to sound an alarm, all companions in the wireless workgroup area will immediately receive notification of gas hazards and personnel injuries. Supervisors can view video images through the app or operational control platform, real-time maps to identify worker and instrument locations, and the system provides real-time text and alarm message notifications when an event occurs to facilitate timely viewing and response to events and, if necessary, remote notification voice announcements to guide field personnel.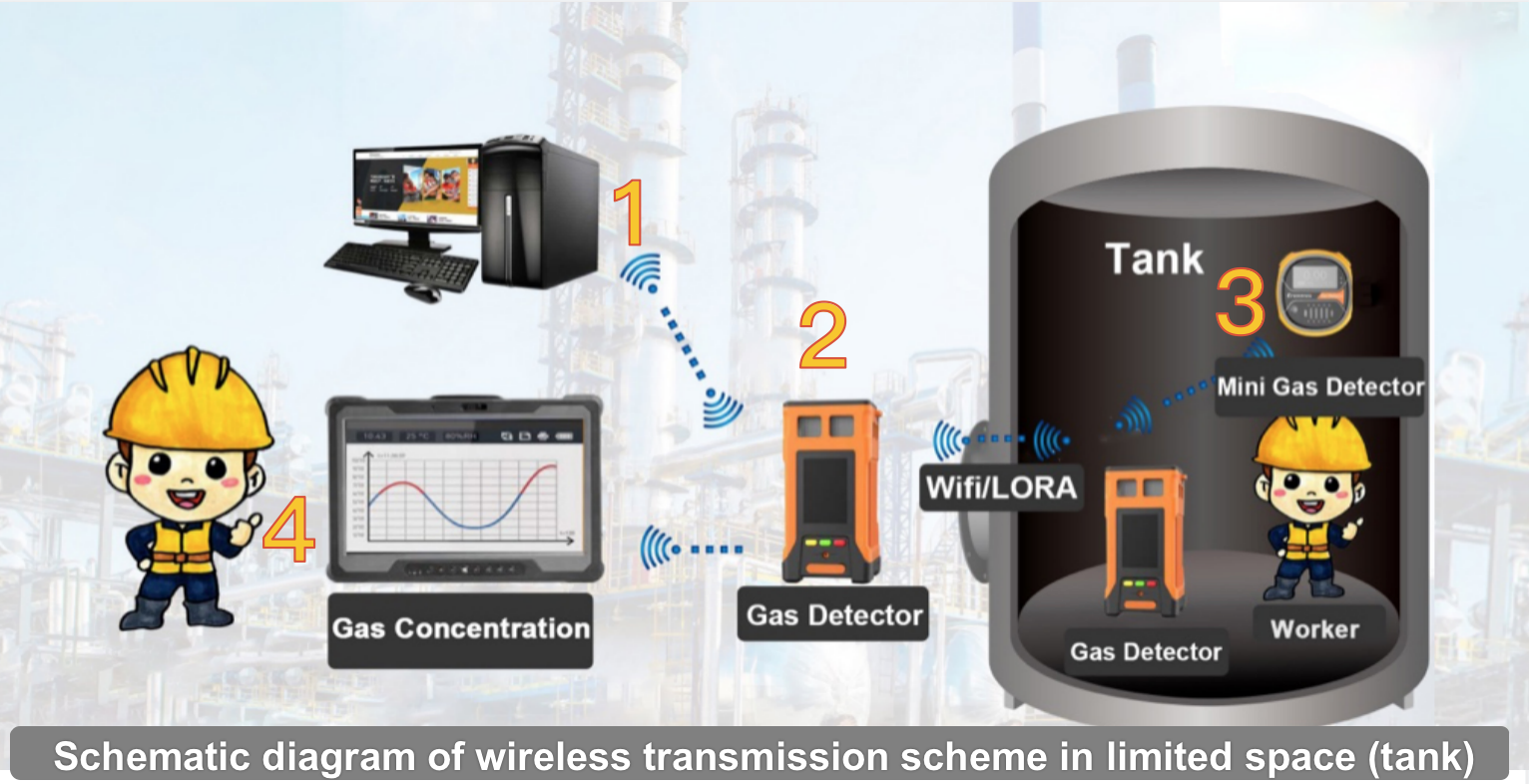 Features:
(1) Unique shape design, beautiful and elegant, easy to disassemble and maintain.
(2) Support GPS/BeiDou position positioning.
(3) 2.4" HD LCD display, graphical interface display, friendly human-machine interactivity.
(4) Simultaneous detection of four gases, up to six gases can be supported.
(5) Multiple alarm output modes
(6) Support alarm interconnection, SOS call
(7) Support wifi, lora, 4G and other wireless communication methods
(8) Large battery capacity, long standby time
(9) Support usb charging
(10) With explosion-proof function