Zetron Tech PTM600 portable gas detector was exported to Oman in the Middle East in March. The picture below shows the customer using the gas detector to detect gas emissions from a landfiite.
The PTM600 gas detector was recommended to meet the customer's requirements for the type and range of gases to be detected at the local landfill site, and can also detect the following gases: CH4, H2S, NH3, SO2, ETH and MTH.
This handheld PTM600 6-in-1 gas analyser is used for precise detection and analysis of multiple gas concentrations, temperature and humidity measurements.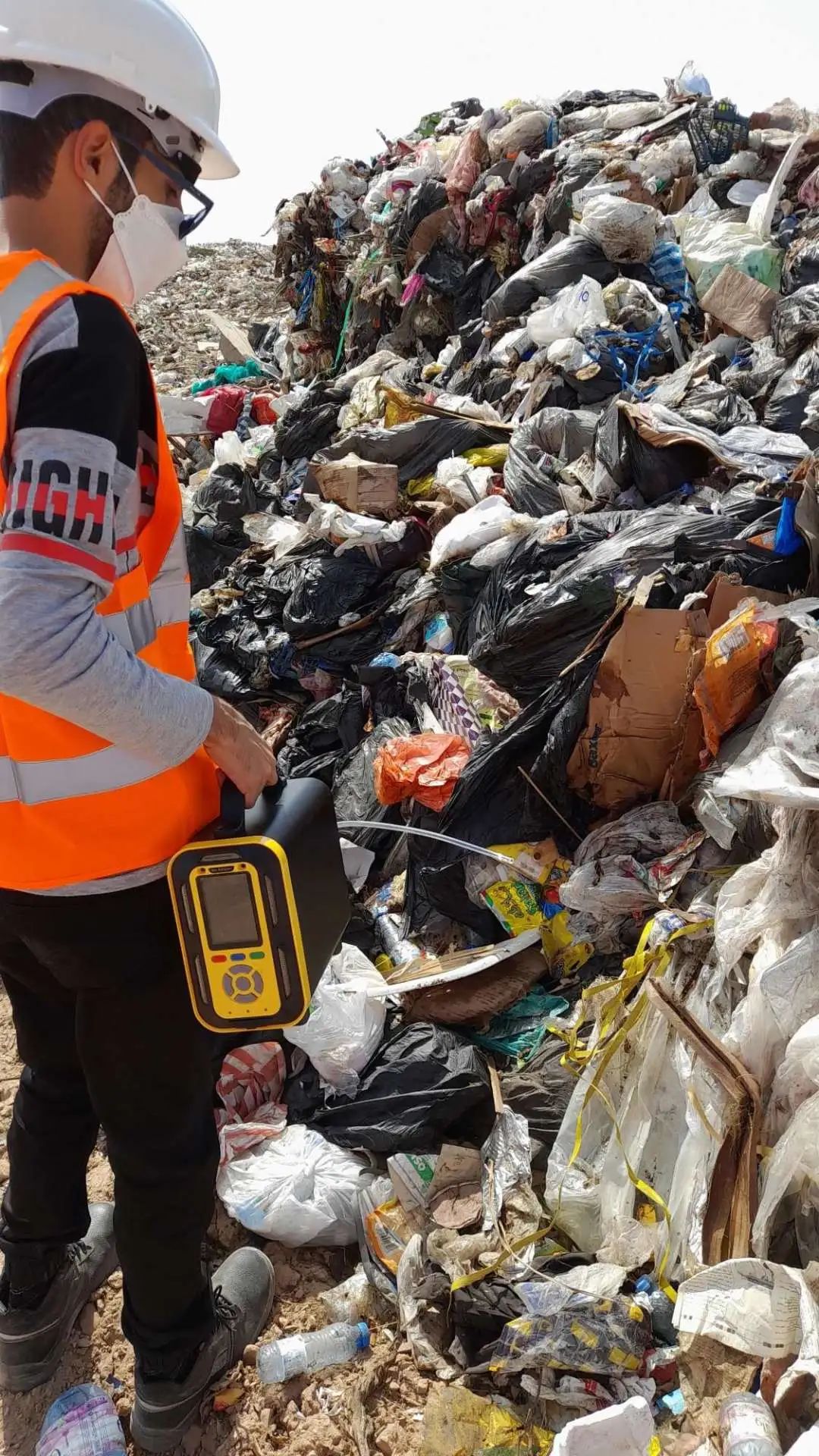 Key features
● Splash-proof, dust-proof, explosion-proof, shock-proof, anti-static and anti-electromagnetic interference.
● Passed the national standard test and CMC measurement apparatus production license certification.
● Protection level IP66, built-in water vapour and dust filter to prevent damage to the sensor and instrument due to water vapour and dust.
●Built-in pump suction measurement, integrated water vapour and dust filter, optional professional accessories for high temperature, high humidity and high dust environment, rapid response; special road design, sampling distance greater than 10m.
● Detection principles: electrochemical, catalytic combustion, infrared, thermal conductivity, PID photoionisation, depending on the gas, range, site environment and user requirements.
For more gas industry news and science, please follow "Zetron Technology ", for gas detection equipment and gas one-stop solutions, please contact us~